5/24/2020: First camping trip this year was to Flaming Gorge. This was the view from our campsite. Not bad, huh?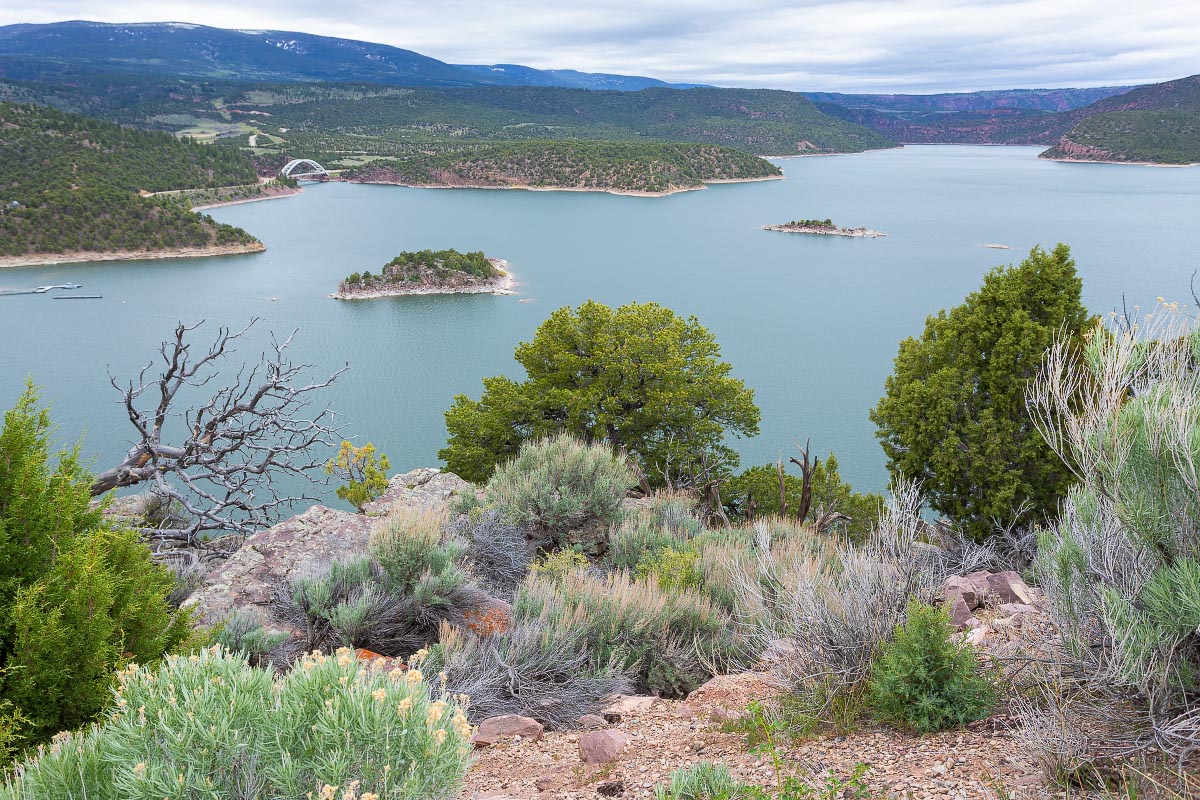 6/10/2020: Went back to this location to redo a previous shot of the Milky Way here. I wasn't happy with the lack of detail in my first effort. A new lens and new processing technique improved it significantly.
6/20/2020: On our anniversary weekend, we went camping in the Big Horn Mountains. The campground was very small and quiet. This was the view on one side of our campsite.
And this was the view on the other side.
The Prairie Smoke wildflowers have always amazed me. They most always are seen closed and downward facing like this…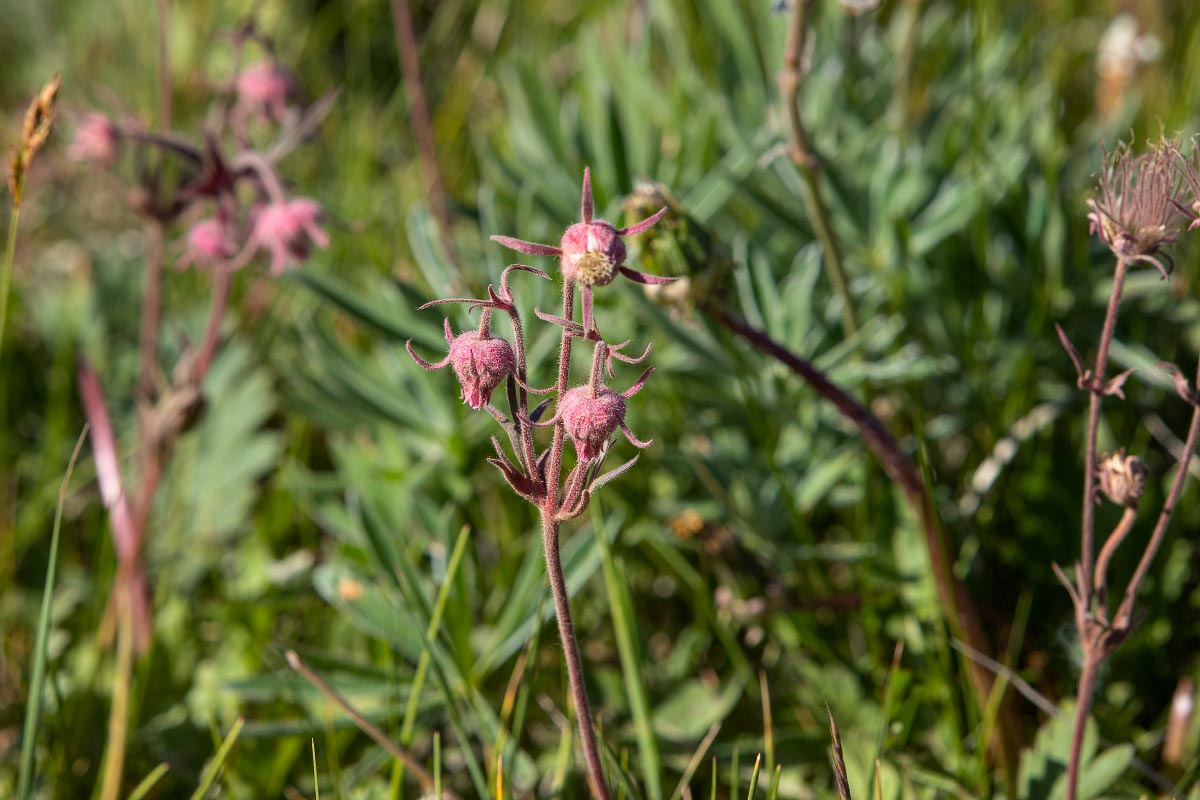 …but this time we finally got to see several "smoking", having turned up and opened.
6/21/2020: The next day we climbed the hill next to our campsite. Because of the steep, rocky climb, I only brought my cellphone for photography.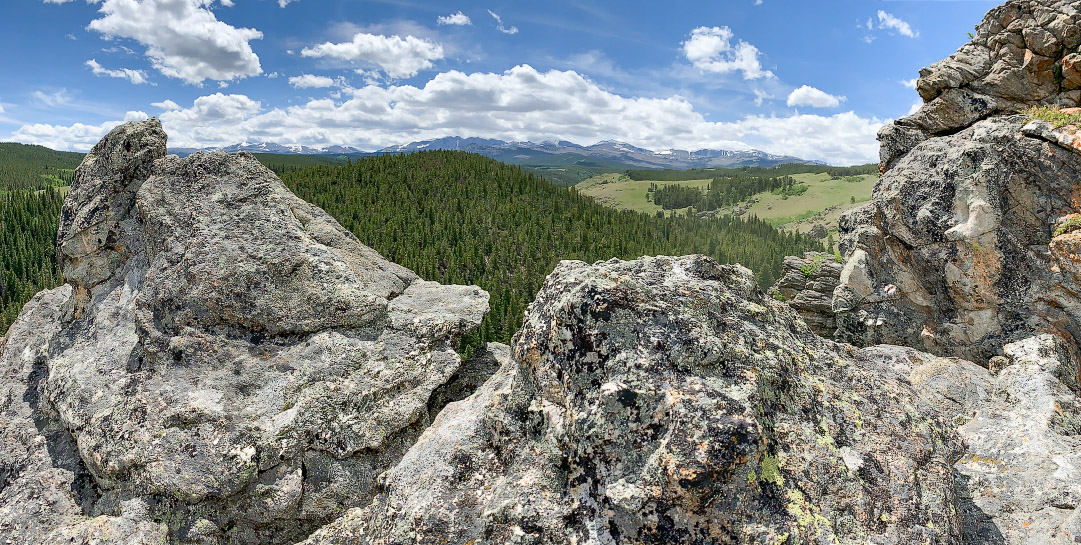 7/2/2020: Back home, I decided to try out my newest telephoto lens to see how sharp I could capture this waxing gibbous moon.
7/10/2020: This weekend we went back to our favorite campground, the Falls Campground on Togwotee Pass. At 8,333 ft elevation, temperature is always great here even in the middle of summer!
This time we managed to snag our favorite campsite. How's this view from our picnic table?
And this is just a 50 yard stroll from our camper.
Just a short drive down off the pass gets us to Grand Teton National Park.
Back at the campsite for the evening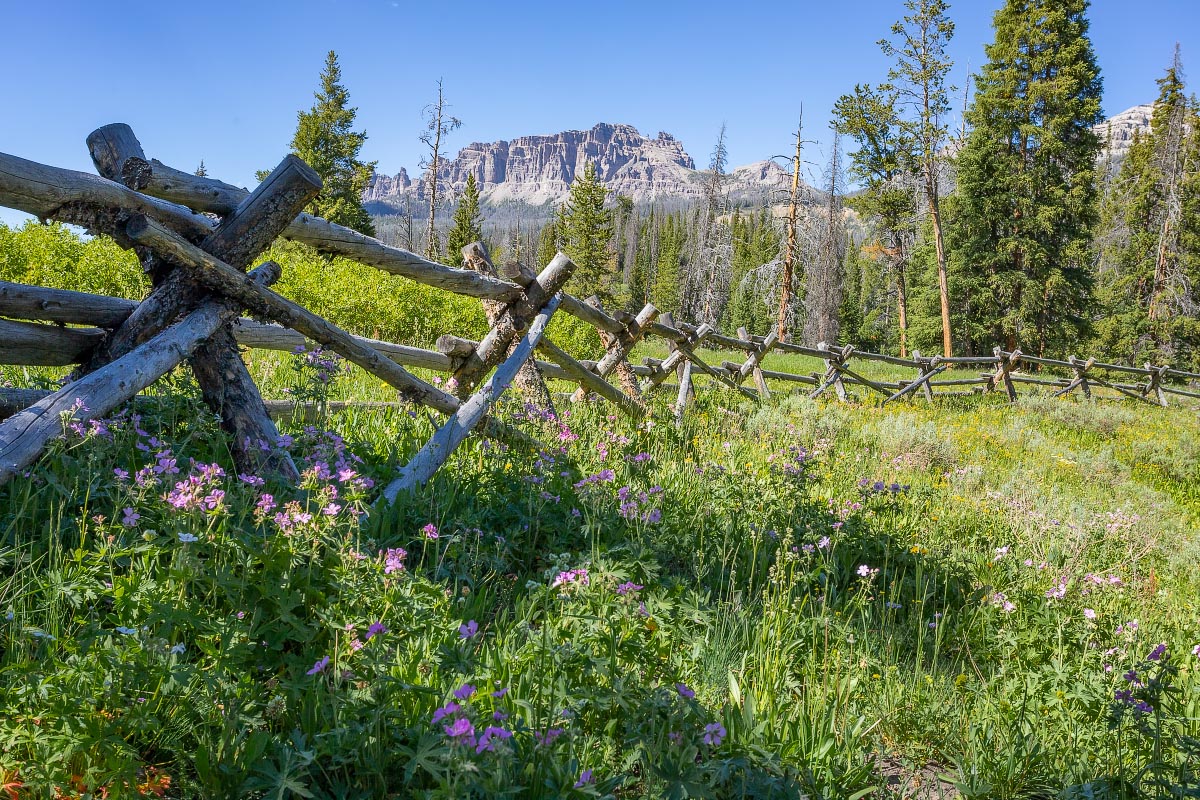 I was thrilled to have a spectacular new comet arrive. The last great one was Hale-Bopp in 1995.
7/24/2020: This weekend we camped at one of our favorite Wyoming locations, the Snowy Range. We went there in 2016 and 2017 and expected it to be an annual trek. Hard to believe it's been 3 years since we went last. Besides the amazing scenery, this area always has the most prolific and varied wildflowers.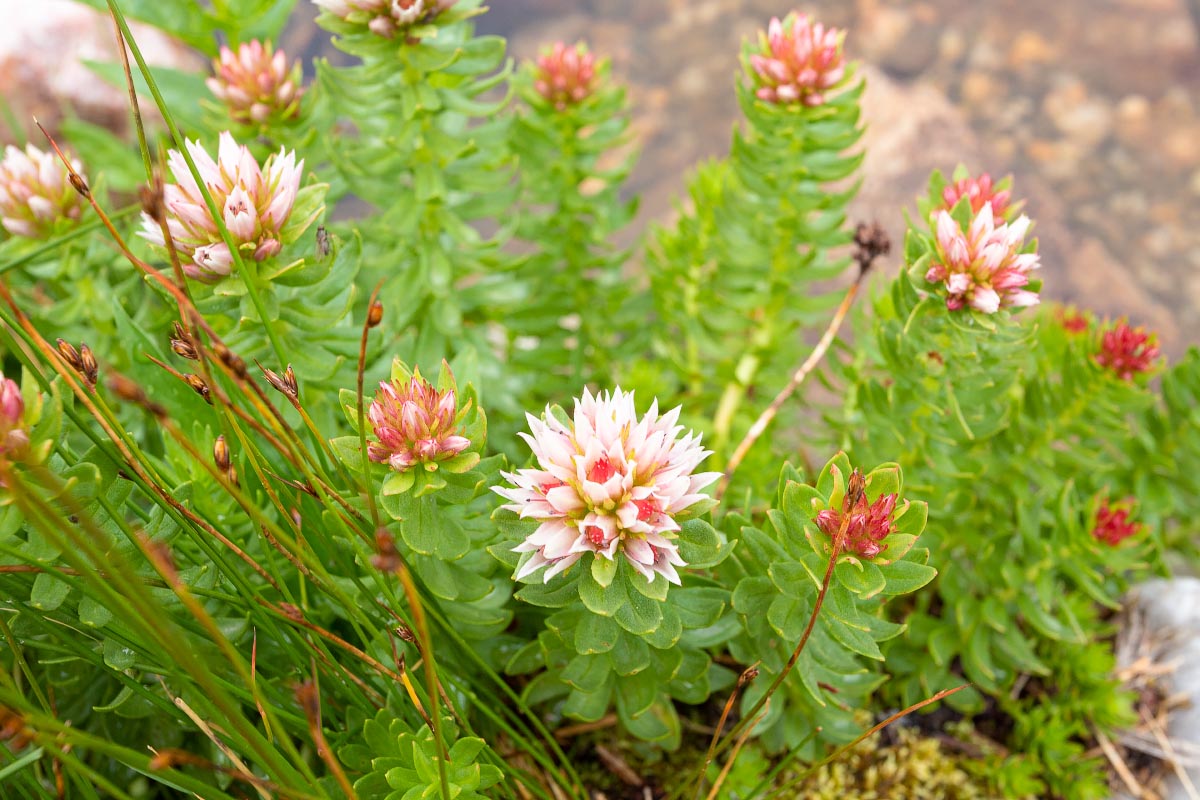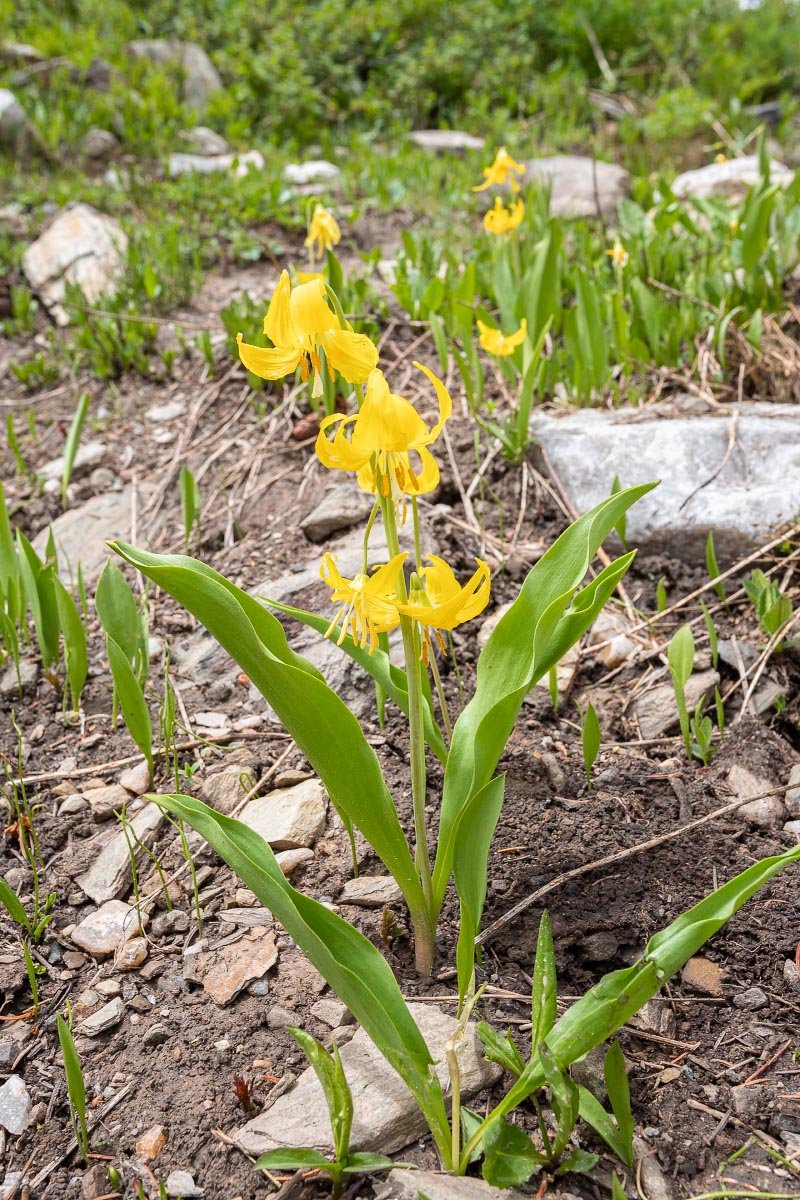 7/25/2020: Today we hiked part of the Lakes Trail.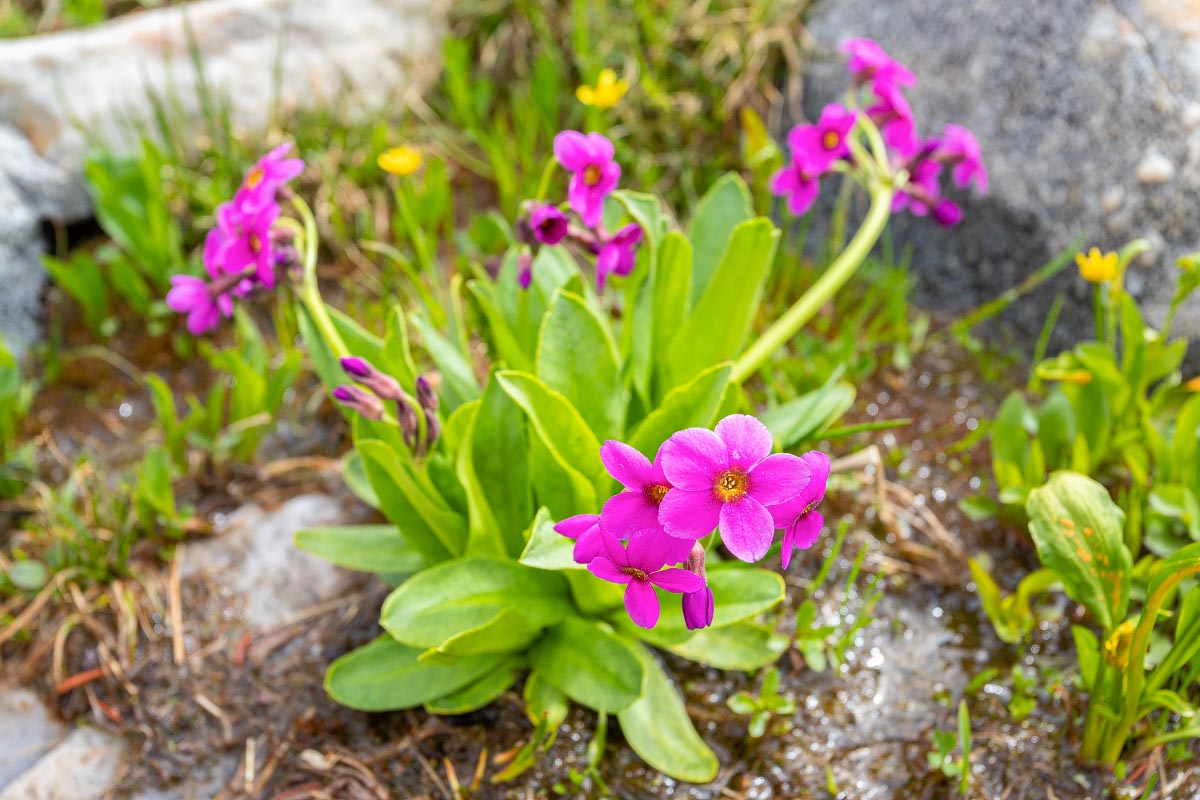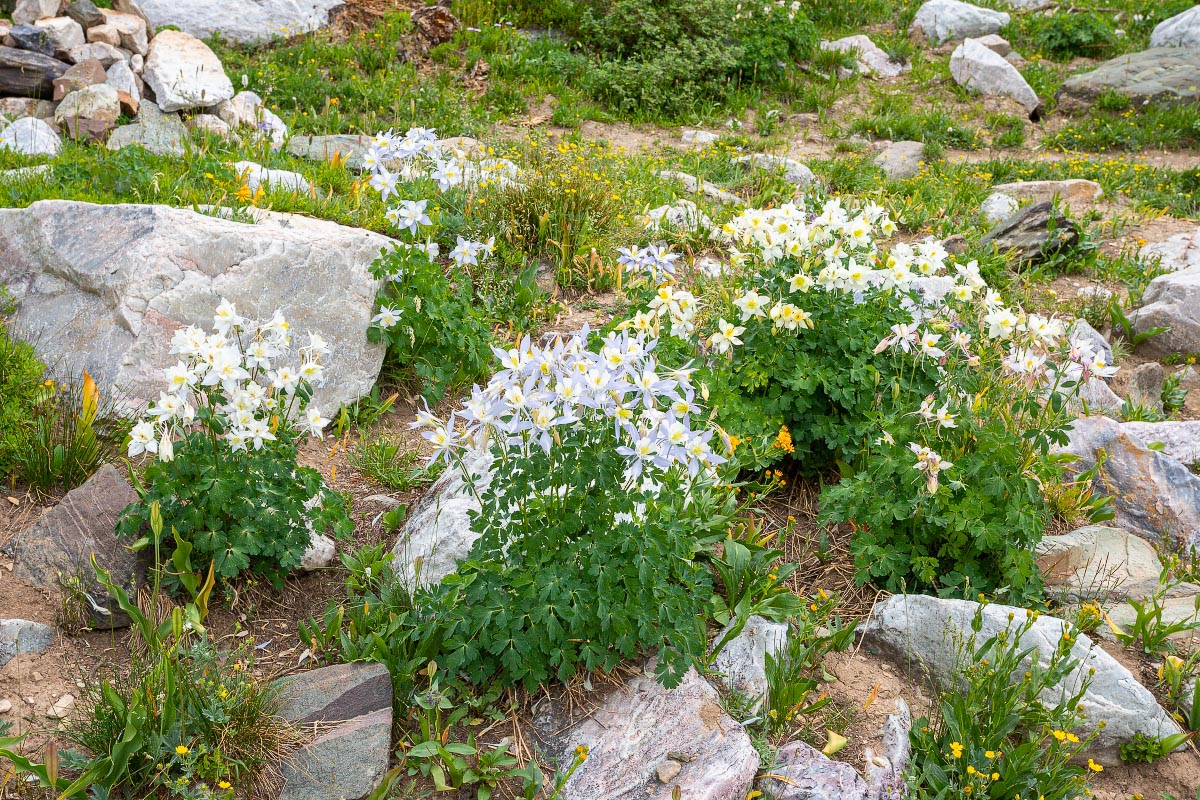 Jackson discovered a wonderful subalpine meadow with snow melt ponds to explore.
Probably our most favorite high elevation animal is the crazy cute Pika. Here one is snacking on an American Bistort flower. (Photo credit: Candy)
The entire floor of the meadow was carpeted with wildflowers. However, at this elevation, most are extremely tiny and low to the ground.
It's difficult to appreciate just how tiny these are without a reference. Each yellow petal of this flower is only 1mm long.
Western Blue Violet blooms are larger at lower elevations, but here you can compare with the Creeping Sibbaldia mentioned above to see just how small these are.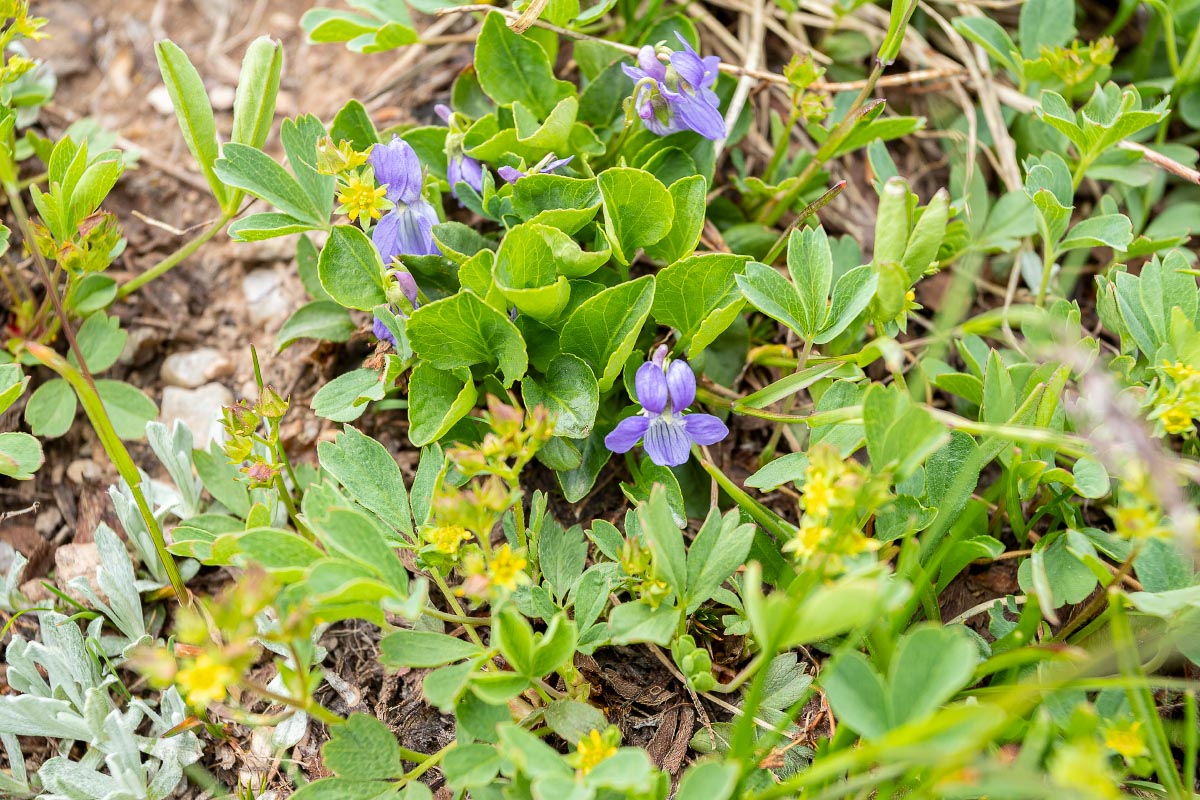 Yellow-bellied Marmot followed portrait photographer Candy's directions for the perfect pose. (Photo credit: Candy)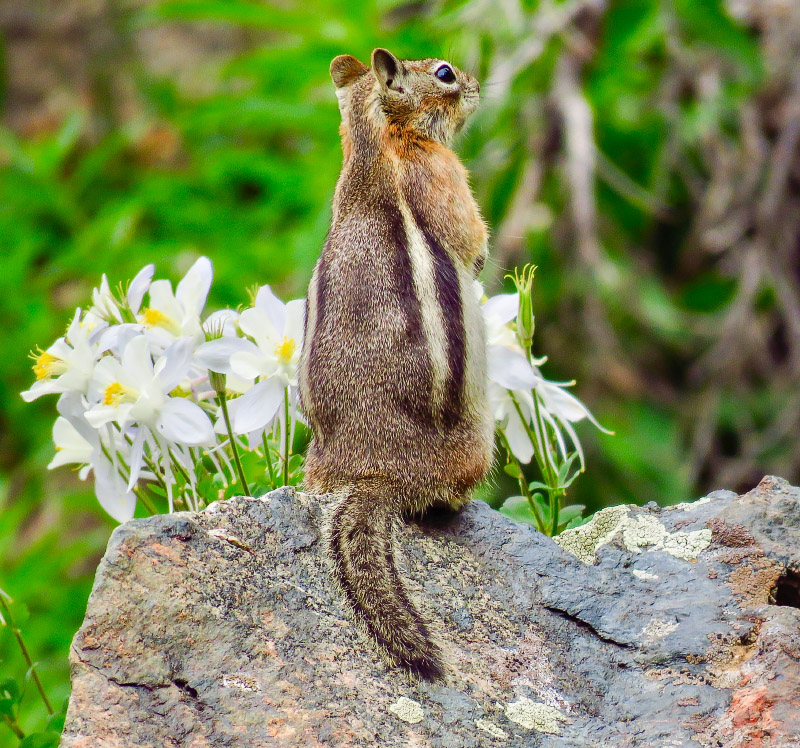 Comet Neowise over the Snowy Range. Farewell, catch you on your return trip in 6800 years.
8/15/2020: Continuing to work on my landscape astrophotography. This is a reshoot of something I did last year, but this has far better detail. Here the Milky Way lines up well with the entrance to Wind River Canyon.
8/22/20: We went in search of more ancient petroglyphs near Dubois. We'd been here in 2018 but discovered a few new ones this year. These are Dinwoody style petroglyphs. This distinctive style petroglyph is only found in Western Wyoming and a small portion of Montana. The humanoid figures typically have wide bodies that are filled with intricate geometric shapes.
While searching for petroglyphs, we found this tenacious Douglas Fir sapling growing out of a large boulder.
9/18/2020: On the way to the Tetons in search of fall color, we stopped by Wind River Lake, the headwaters of the river in our back yard.
We missed out on the aspen and cottonwood colors, but found some of the red maples turning in Snake River Canyon.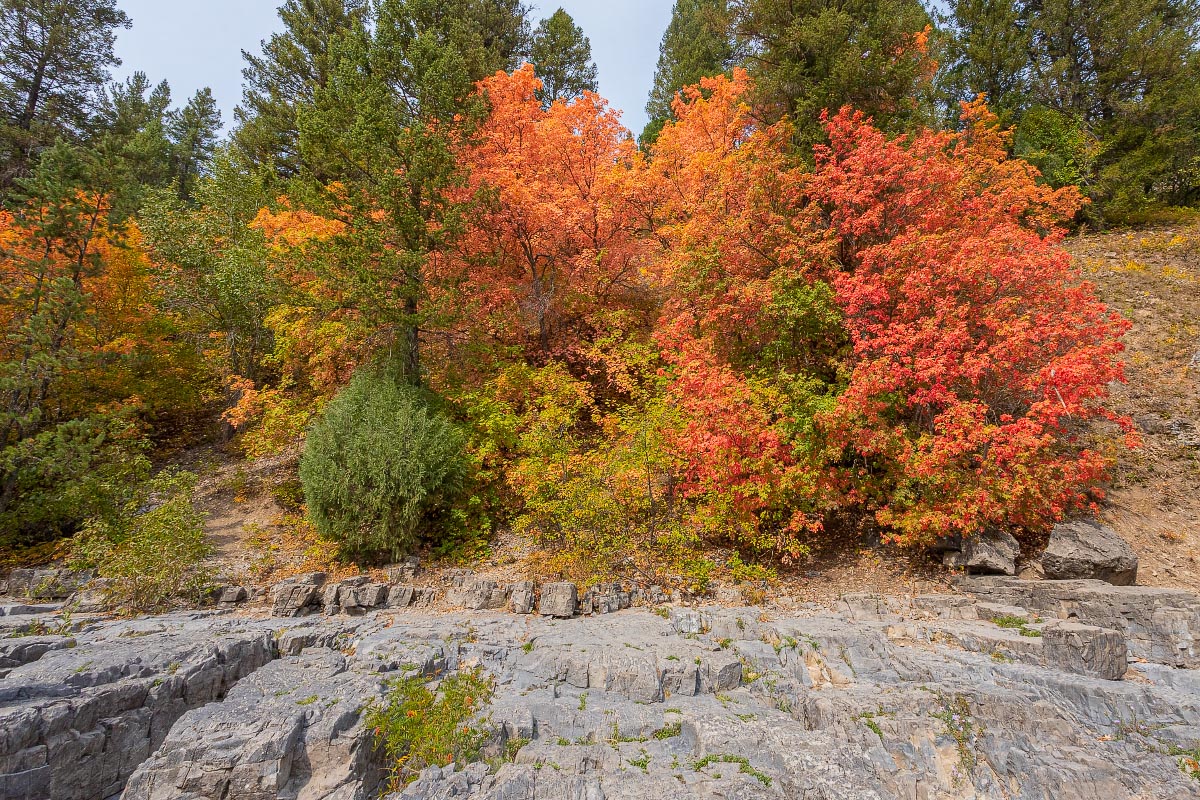 9/26/20: It had been a couple of years since we hiked up to Popo Agie Falls in Sinks Canyon. Here the aspen were changing nicely.
I had photographed the falls many times before, but I think this is my favorite one.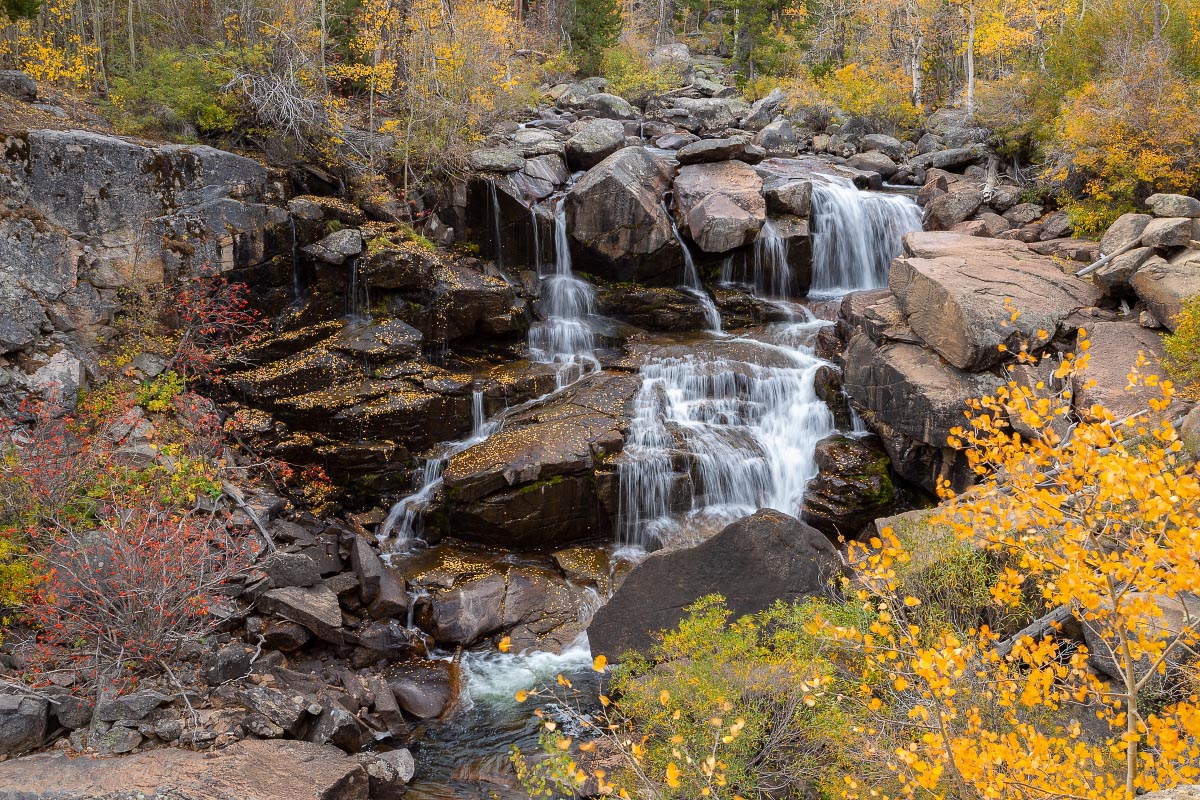 Still in Sinks Canyon, another shot I'd planned for a long time. Note that the red and green colors in the sky are real. This is a phenomenon called airglow. Unlike aurora, airglow occurs when atoms ionized during the day by the sun return to a more stable state at night and emit light.
10/09/20: We did a quick one night camping trip to Yellowstone specifically for a particular Milky Way shot. We did, however, get to see my favorite geyser erupt, Great Fountain Geyser. Most Yellowstone geysers erupt in a continuous fashion for 3-10 minutes. Great Fountain has intermittent violent explosions over about an hour. Here is a 2 minute video of portions of the eruption.
Then we drove over to the Grand Canyon of the Yellowstone. Got to see a fantastic sunset over the Lower Falls…
…then waited for what I consider to be my best milky way shot to date. I have had this planned for 2 years and finally pulled it off. I wanted this alignment but with the 3rd quarter moon rising behind me to light the canyon and falls.